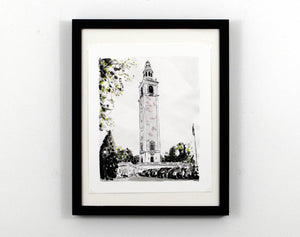 After much anticipation......this new print Tuesday is brought to you by The Carillon at Byrd Park in Richmond Va!  The Carillon was built in 1932 as a memorial to the soldiers who fought and lost their lives in World War 1. The Carillon stands 240 feet high and has 53 bells. For more check out information, check out the print page here!
---
• Arts in The Park • Richmond Art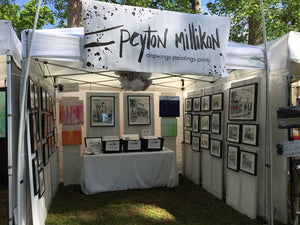 Can't believe I haven't even mentioned it yet, but Arts in the Park is this weekend! :P  I'll be in my usual spot, booth 117! Come by Saturday or Sunday, it starts at 11AM, but the serious shoppers get there even earlier! Hundreds of great local artists will be exhibiting!
---
• Arts in the Park • Richmond Va Art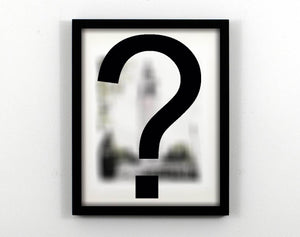 This week's New Print Tuesday is a mystery! You'll have to come by Arts in the Park at Byrd Park this weekend to see what it is! Guesses are welcome in the comments! 
---
• Arts in the Park • Richmond Art
"Cut. It. Out." I was embracing the words of Joey Gladstone this weekend while cutting what felt like hundreds of prints! ‪Getting ready for Arts in the Park 2016! #‎ArtsInTheParkWeek‬ ‪#‎Eeeeek‬ ‪#‎NeedMoreCoffee‬ ‪#‎NeedLessHashtags‬ ‪#‎ProcessPostMonday‬ 
---
• Charlottesville VA • Charlottesville VA Art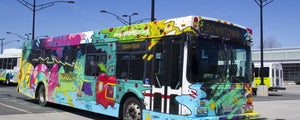 If you're in Charlottesville, Va over the next month, be on the lookout for the art bus! What a cool idea, hopefully other cities are taking note!  Check out more info on it:http://tomtomfest.com/events/paint-the-free-trolley/