• Arts in The Park • Richmond Art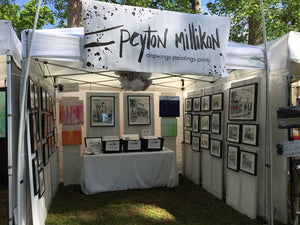 Can't believe I haven't even mentioned it yet, but Arts in the Park is this weekend! :P  I'll be in my usual spot, booth 117! Come by Saturday or Sunday, it starts at 11AM, but the serious shoppers get there even earlier! Hundreds of great local artists will be exhibiting!
---
• Arts in the Park • Richmond Va Art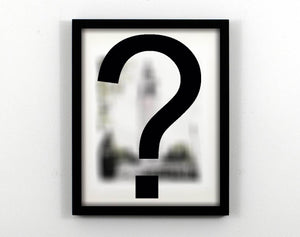 This week's New Print Tuesday is a mystery! You'll have to come by Arts in the Park at Byrd Park this weekend to see what it is! Guesses are welcome in the comments! 
---
• Arts in the Park • Richmond Art
"Cut. It. Out." I was embracing the words of Joey Gladstone this weekend while cutting what felt like hundreds of prints! ‪Getting ready for Arts in the Park 2016! #‎ArtsInTheParkWeek‬ ‪#‎Eeeeek‬ ‪#‎NeedMoreCoffee‬ ‪#‎NeedLessHashtags‬ ‪#‎ProcessPostMonday‬