• Buddy's • Millie's Diner • Peyton Millikan • Richmond Art • Richmond Homearama 2016 • Richmond Skyline • RVA Skyline • Starlite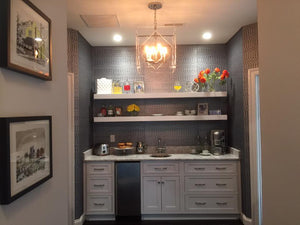 Excited to have my art featured in this year's Richmond Homearama! It opens this weekend and is an awesome event for the whole family! If you can make it, check out my art on display in the Homesmith Construction's home designed by the very talented Dawn Wolf Designs. All the houses on display feature fantastic work by a variety of Richmond Artists! This house even has a slide running through it! Woohoo! Who needs stairs anyway!?!For more info on the work featured here, check out Richmond Skyline, The Original Buddy's, Starlite and Millie's Diner.
---
• New Print Tuesday • Peyton Millikan • Richmond Art • Richmond Skyline • Richmond Va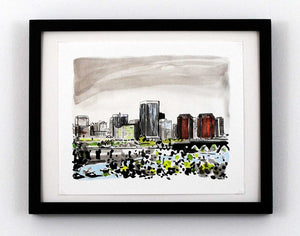 Happy New Print Tuesday! This NPT is brought to you by Richmond Va's iconic skyline! Richmond's skyline seems to be in a state of constant change recently; I can't wait to see what the future will hold for it! Now yes, it is true that this print isn't exactly new, but I had failed to include it online for the longest time so it only feels appropriate that it gets the recognition it deserves! For more details, check out the product listing here.